As we love the mountains very much we want to bring all our guests, even the youngest ones in contact with nature and the beautiful landscape.
Family-Hiking-Holidays
Find out more about it HERE.
We are real mountain fans. Every free minute we spend in our hiking boots or on our mountainbikes exploring the mountains around Kitzbuehel.
That's the reason why I, Irene, give online hiking tips from our area. You'll find them at www.tourentipp.com. This website is up to now only available in German, but you find a lot of beautiful pictures which give you an impression of the Kitzbueheler Alps.
Here are some of the hikes where I offered the descriptions to tourentipp.com:
Gamshag - Schütz
Tristkogel - Saalkogel
Grosser Gebra
Bischof - Sonnspitze
Niederkaiserkamm - Maiklsteig
Wildseeloder - Henne
Spielberghorn

Of course we have a lot of hiking maps and special recommendations for you once you are our guests. Visit us, we'll have a nice chat (in English!) about hiking in Kitzbuehel and we'll show you our favorite alpine places.

Any questions about your hiking holidays? Feel free to send us a message: info@familie-maier.at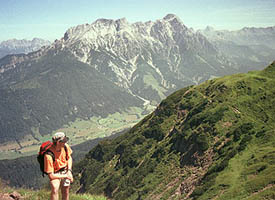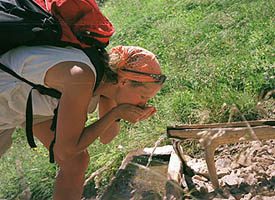 Tips for hiking around Kitzbuehel