Apartment "Hahnenkamm"


main season:
Euro 260,--

off season:
Euro 240,--

special season:
Euro 230,--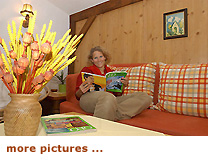 Apartment "Bichlalm"


main season:
Euro 260,--

off season:
Euro 240,--

special season:
Euro 230,--

Our rates for winter 2021/2022
per apartment, per day, including VAT, operating costs, electricity, water, linen, towels, pottery and parking for up to 4 people per apartment.
Extra charge for short stays (less than 1 week).

Check the attractive ski-packages to save money!
And here you find the link to rates summer 2022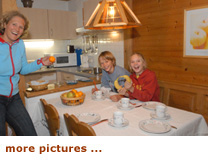 Apartment "Kitzbüheler Horn"


main season:
Euro 240,--

off season:
Euro 220,--

special season:
Euro 210,--


seasons:
main season (December 18, 2021 - March 12, 2022)
off season (until December 18, 2021) ... package offers!
special season (March 12 - May 1, 2022, exept Easter week!)
packages:
Check the "Snow & Fun" packages for ski holidays at lower rates!
extra beds:
For up to two baby cots or extra beds for children up to 12 years we do not charge anything extra, they are FREE! For any further additional beds as well as for adults and children (12 years and older) please add 25,00 Euro per person per day.

final cleaning:
For the final cleaning we charge a fee of 75,-- Euro (once) at the end of the stay.
local tourist tax:
We have to charge 1,80 Euro per person (older than 15 years) per day which we have to pay to the local tourist board (Kitzbuehel Tourismus). Thank you for your understanding.
This tax is not included in the above mentioned rates.
payment:
Please pay at the end of your stay by CASH (Euro) or transfer it before or during your stay. Unfortunately we cannot accept any bank or credit cards. Our family-run apartment house is too small for this kind of transaction. Thank you for your understanding.
dogs:
Your dog is very welcome at our house. Please note that you are not allowed to leave alone your pet in the apartment. We charge a fee of 50,00 Euro per dog per stay (mainly for additional cleaning).
check in:
On the day of your arrival you can move into your apartment from approx. 3 p.m. Whenever you arrive earlier you can put your luggage into our house, park you car in front of the house and already enjoy the day in Kitzbuehel.
check out:
On the day of departure we kindly ask our guests to leave the apartment at 10 a.m. That gives us enough time to prepare the apartment for the arriving guests. Whenever you want or need to stay in Kitzbuehel longer than that you can of course leave your luggage and your car with us in the meantime.
inquiries/booking: info@familie-maier.at