It might nit be well known - but the region of the Kitzbueheler Alps can compete with the best bike-spots in the world! We can offer scenic routes on our smooth hills as well as demanding uphill and downhill-rides.

Our house is the perfect basecamp for the most beautiful biking-trips around Kitzbuehel. From here you can start directly to the mountains around. For sure you'll find the ideal routes for your shape!
Helpful information you also find HERE (official tourist board info)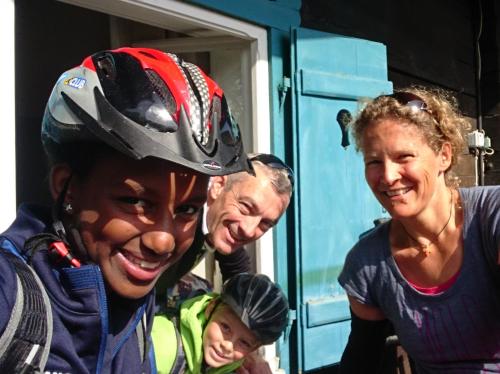 Our service for mountainbikers:
- maps and bike-guides of the region
- we give you a helping hand for planing your biking-trips
- bike garage
- bike washing
- bike tools
- stand for assembling your bike
- washing service for your bike clothes
- we arrange guided tours and technical training with a pro
- we arrange professional bike rental for you
- we arrange solid bike service at Toni's Pro Shop
- and much more, that a bikers heart will enjoy!
Your perfect basecamp for biking!